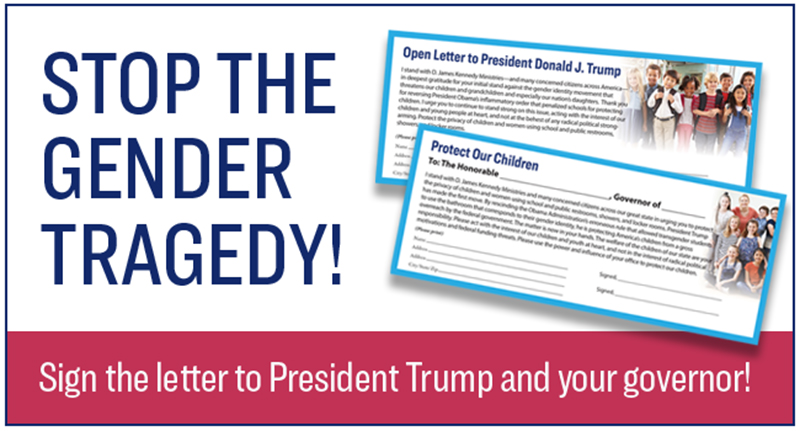 Thank you for requesting the open letter to President Trump and your governor!
By requesting and signing the open letters to President Trump and your governor, you are joining your voice with thousands of other like-minded men and women for the sake of our children. Thank you!
Allowing the insidious teaching that gender has no meaning or is whatever you want it to be is already leading to tragic consequences for some of our children as well as some adults who are buying into the insanity.
Instinctively most of us know that such teaching is absurd but do you know how to articulate why it is so dangerous and why it must be stopped? To help, we want to send you Dr. Frank Wright's vital booklet The Great Confusion. It will help you understand:
the context of the gender identity issue
the factors and misunderstandings driving it
what we can do to counter the madness
and more.
We will send you The Great Confusion as our thank-you for your generous donation to help us continue to expose the lies of the culture while bringing God's truth to our desperately needy world. Simply fill out the information below.
We hope you will read this booklet and then share it with others who may not be aware of the gender insanity that is overtaking our nation. It is vital that we get the word out.
Your friends at D. James Kennedy Ministries
We are sorry but this promotion is no longer available.
You will be redirected in a few seconds. If the redirect does not work, please click here