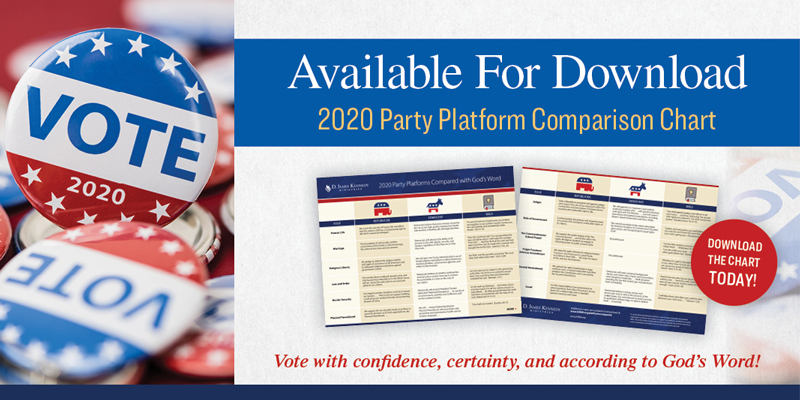 Free Download of New 2020 Voter Guide!
America is facing a crucial watershed decision on Election Day, November 3. The upcoming election is as important to the future of America as the vote in 1860 when our nation teetered on the edge of civil war—which is where we're almost at now.
To help you cast your vote with confidence and certainty—and according to God's Word, we've produced a new voter guide, "2020 Party Platforms Compared with God's Word." Available for free download now, it gives you, at a glance, the stance of each party on 12 critical concerns, each one set against the plumb line of Scripture. We believe you'll find it useful as you cast your vote or to share with your friends and family.
Download now!
---