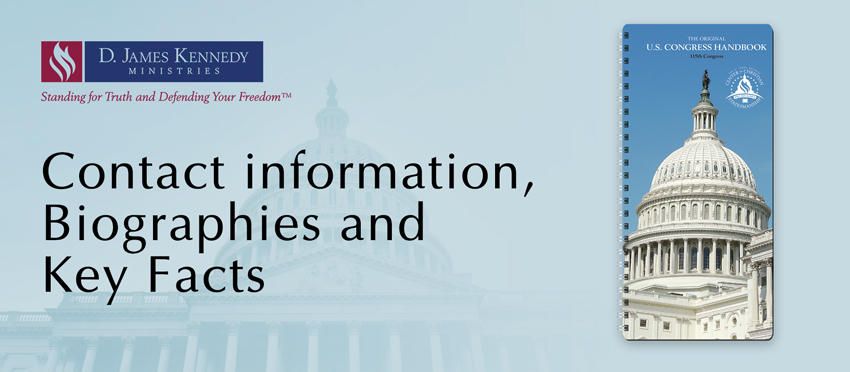 Be Empowered to Stand for Freedom!
If you're concerned about the direction America is headed – there is hope – but it will take the people of God working together to bring about change. One way to do that is by making your views known to America's leaders.
Now with The Original U.S. Congress Handbook for 2018, many of our leaders in Washington, and their staffs, can be at your fingertips. This unique resource provides contact information, biographies, key facts, and other crucial information that will enable you to easily engage with:
The Executive branch
Cabinet members
Supreme Court Justices
Members of Congress
It truly is a handy, one-of-a-kind resource.  And it's our thank you for standing with this ministry with your gift of $20 or more.
Published since 1974, this handbook is the longest running and most comprehensive congressional directory available and it's the only handbook that provides users with free staff change email alerts.
You'll also find:
Full-color state profiles including governor photos, contact information and the newest congressional district maps
Detailed maps of Capitol Hill, the Senate and House office buildings, downtown Washington, D.C., and metro system maps
This would make a fantastic resource when visiting our nation's Capitol or for young people learning about state and federal government.
But most importantly, The Original U.S. Congress Handbook is an invaluable tool to help you pray for your nation's leaders and for calling them to action on an issue.
By God's grace and working together, we can help change the course of our nation and, in turn, the future for generations to come. Thank you for your partnership in the Gospel of Jesus Christ.
We are sorry but this promotion is no longer available.
You will be redirected in a few seconds. If the redirect does not work, please click here